Actualización en Jitsi Estable

Durante la semana pasada recibimos la noticia que Jitsi uno de los proyectos de Software Libre con, en nuestra opinión, la plataforma más avanzada de videoconferencia publicó una serie de actualizaciones en diferentes componentes de su infraestructura, tanto del lado del servidor como el lado del cliente para móviles.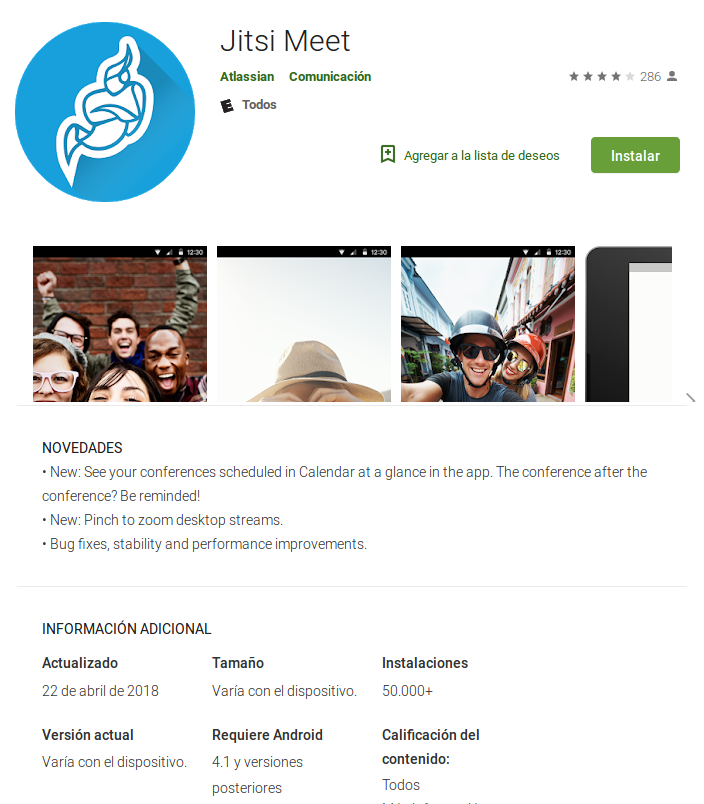 Esto mejorando la estabilidad, limpieza de código así como se reescribieron implementaciones completas ahora en Java, como lo es Jibri, la plataforma de Streaming que opera en conjunto con la infraestructura de Jitsi-meet y Jitsi Videobrigde.
Entre los cambios más destacables están,
bwe: add ability to choose REMB or TCC for bandwidth estimation
toolbox: extensive code cleanups / refactor
video-quality-label: show the correct quality information for the on-stage participant
screen-sharing: fix it so it works on Firefox
misc: remove dead code
Updates lib-jitsi-meet to 3077772
Así mismo se realizó una reorganización de la interfaz web que mejora la manera en como se organizan los elementos a participar en las videoconferencias.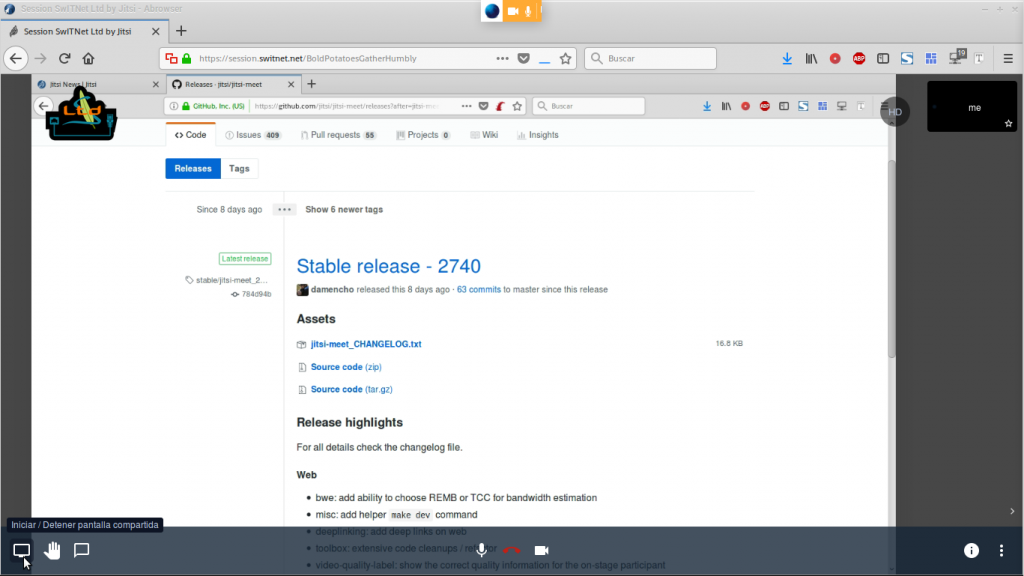 Entre todos estos cambios hay muchas mejoras que consolidan a Jitsi como el líder indiscutible de videoconferencia y telecomunicaciones bajo una plataforma completamente en software libre, recomendamos ampliamente la actualización de sus sistemas para introducir estas mejoras.
Si cuenta con nuestro servicio de mantenimiento, estas actualizaciones ya se encuentran aplicadas en sus sistemas, para su comodidad y productividad.