Spending too much on business email accounts?
Currently there are several business suites that allow you to manage services from servers on the Internet offering not only mail but a set of added services among the most popular,
Google Suite
Microsoft Teams
These services integrate many functions from office suite integration, web domain and clearly email accounts. However, there are cases in which the monthly cost per user of your work team far exceeds the budget that allows you to create email accounts for your staff under your web domain.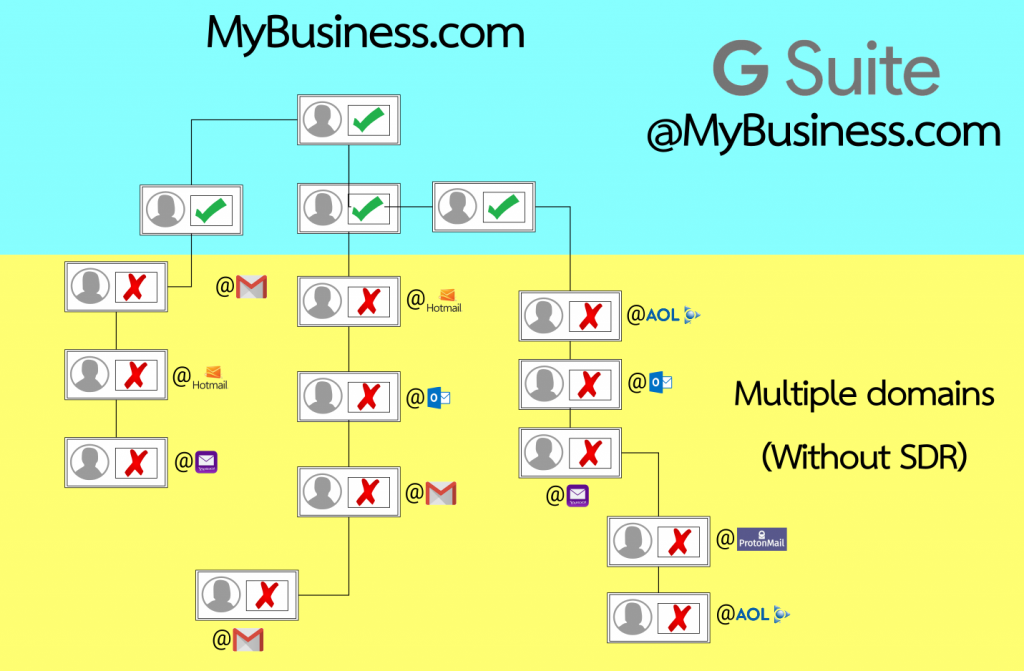 What generates a situation that can lead to
loss of business image
generate distrust
information leakage
This is where the Split Domain Routing (SDR ) comes in, which allows you to add email accounts under your domain even when it is set with Google Suite, using SDR will allow you to manage accounts under your domain allowing you to manage the investment in additional Google Suite email accounts.
Allowing you to maintain critical accounts in Google Suite and manage the creation of additional autonomous email accounts through a custom sized server,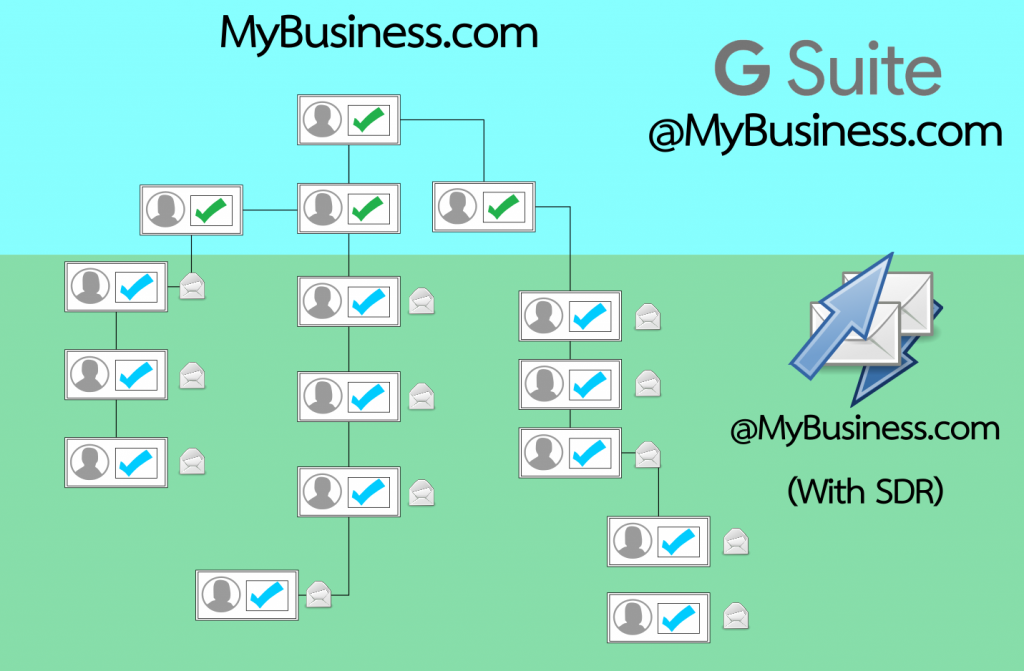 In this way the Split Domain Routing ( SDR ) offers you options like,
Control and administration of the hosting storage
No additional costs for an additional account
Modern administration interface
With this, your business gets the ability to grow at the step you require while maintaining control of your communication, image and confidence of your customers and partners.
We invite you to know what SDR can do for you and your business, with pleasure we can advise you.