Welcome the Discourse

In recent weeks we have experimented with different asynchronous communication solutions (not in real time), with forums being one of the most used tools after email.
The use of forum platforms allows a public archive, dynamic organized interaction and easy to follow, as well as easier to be integrated to more advanced systems (Social Networks) and with dynamic contents that with mailing lists could not achieve.
However, the forums themselves, as we have known them for 15 years to date, have evolved steadily, which adds new features and modifies the flow of operation oriented to workout new approaches.
Our main objective with this forum is to offer an efficient discussion area based on the publications of Software, IT & Networks Ltd .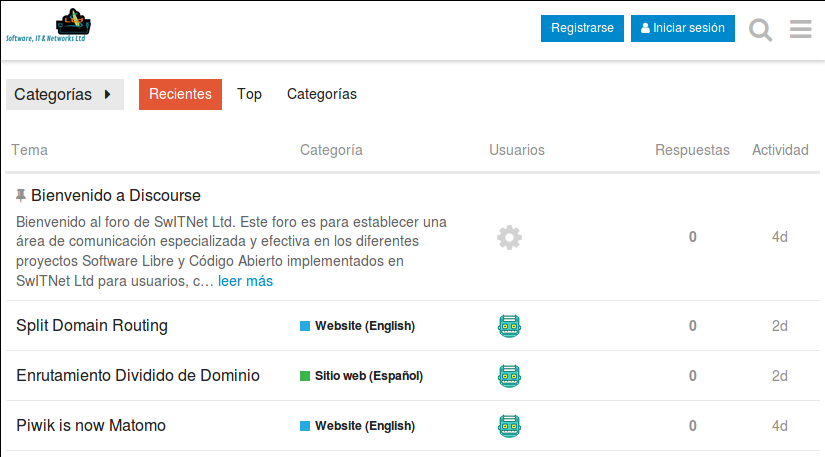 Also as an area of ​​general consultation on issues of professional relevance and technology.
So, when participating we ask you to keep these fundamental principles in mind,
Be polite and/or empathetic
Act in the best interest towards the person on the other side of the screen.
Be professional
This is an environment designed for decision-making and professionals that make them a reality, keep that focus.

Be smart
Stay away from issues or situations that may be in violation of the law.

Be careful
Always assume that you do NOT know the person you are communicating with. Be careful with your personal information.
You can consult more details of the handling of information and terms of service within the forum.
We expect this new area being useful, welcome to the forum .