The month of September is an important month with regard to Latin America Independence matters where several countries began their Independence from Spain.
In the case of Mexico, we find the beginning of the Independence movement on September 15, and later 11 years later on September 27 its consummation.
At the international level, September 27 has another event of great importance that is the beginning of the development of the GNU system in 1983 by Richard Stallman, with the publication of the GNU Manifesto. Now celebrating its 40th anniversary.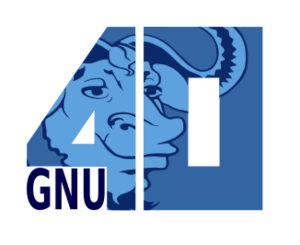 For our part, we continue to advance in an administrative and autonomous direction, where we take control over the development platform of our projects, the Git server.

We start our path to the migration of our projects out of GitHub, to the new Forge git powered by Forgejo a fork of Gitea.
The active projects on GitHub are now available in the new forge and starting today the new changes will take place in it. While repositories will remain public, accounts in the forge will be limited upon approval.
We will gradually archive the repositories hosted on GitHub to avoid confusion or use of outdated software.
In this way we continue to advance in achieving free, autonomous and organic computing in relation to the principles that we promote in the implementation of free software in the different areas of interest.
Allowing us to resolve this pending issue for several years, and get closer to an ideal profile in line with the responsibility and freedom of free software.
Here's to 40 more years of GNU.